Your Call to the Bar is the culmination of your entire legal education. It's the beginning of your new life as a legal professional. 
You've successfully completed your BPTC and your qualifying sessions and your Call has been approved by your chosen Inn of Court. 
The Call to the Bar is not just a legal formality, it's a right of passage. A chance for you to celebrate all you've achieved and mark your transition from student to professional in the company of your peers, friends and family. 
So, to get you ready ahead of this momentous day, we've compiled this guide to the Call to the Bar, from how to prepare to what to wear.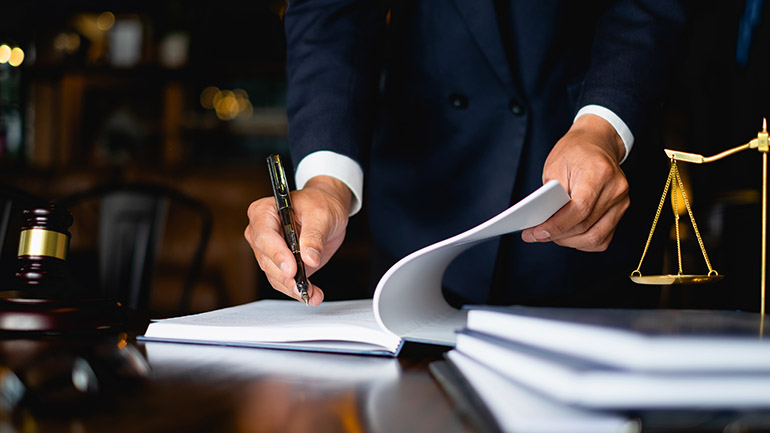 How to prepare for your Call to the Bar
You've passed the requirements of the BPTC and have, or will have, completed all your qualifying sessions ahead of your Call, but the preparation doesn't end there. There are a few things you need to have in order before you can receive your Call. 
To receive your Call, you will have to submit a petition for Call to the Bar to your respective Inn, you are not automatically added to the Call list. 
Alongside your petition, you will have to submit a Call Declaration Submission. This consists of two letters of recommendation, payment of your Call fee, £100 at the time of writing, and a copy of your final degree certificate. 
Your letters of recommendation should be addressed to The Masters of the Bench and should come from professionals who have known you for at least a year.  
You should submit your call petition and declaration directly to your respective Inn of Court; Gray's, Lincoln's, Middle Temple or Inner Temple. 
Top tip:
Guests are permitted to attend your Call ceremony and reception, however, there are usually only two guests allowed per Callee due to the capacity of the halls. Sometimes spare tickets are released in the two weeks before a Call, so if you have further guests you need to bring, ensure you set yourself a reminder to have the best chance to gain additional tickets!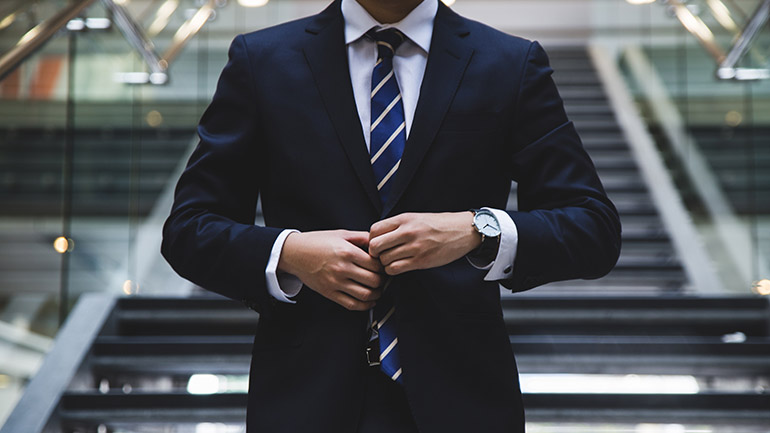 What to wear for your Call to the Bar
For all Calls to the Bar at all Inns of Court, Callees are required to wear their court dress including, dark suits, shirt and bands, or court shirt and ladies collar, or ladies collarette and a barristers gown. 
During the ceremony, Callees are expected to keep their suit jackets buttoned. Wigs are not required during the ceremony, however, if you wish to wear one for your official photograph you could bring your wig with you. 
You'll need a legal wig as a practising barrister so, why not get prepared ahead of time and purchase a Tailor De Jure traditional Barrister's wig ahead of your Call to the Bar?
The standard of dress is as you'd expect for a formal ceremony; smart, tidy and presentable. Below we have detailed help showing the standards of dress for both Male and Female Callees. 

Male Callees
The Call ceremony requires all male Callees to wear a barrister's gown over a dark suit with a white, wing-collared shirt and starched bands. 
Suits: Traditionally, court dress consisted of a double-breasted or three-piece suit, however, this isn't such a hard and fast rule any more. As long as your suit is a dark colour, clean and pressed, you should be fine. 
Shirts: Permitted shirts include a tunic court shirt with an attachable wing collar or, a regular plain white wing-collared shirt; no pleats or black buttons. Be aware that standard collared and coloured shirts will not be permitted to be worn in your Call ceremony. 
Shoes: Male Callees should wear dark coloured formal shoes, black is the preferred option.
Tailor De Jure's gown, wig and band set is a great option for Callees looking for a time and money-saving way to purchase their court dress for their Call to the Bar. 

Female Callees
Female Callees should wear a barristers gown over a dark trouser or skirt suit with a white, collared shirt. 
Suits: Just like their male peers, female Callees should keep the colour of their suits dark; think black, dark grey and navy. Suits should consist of a fitted jacket with either formal trousers or a tailored skirt cut below the knee. 
Shirts: Permitted shirts include a full court bib or laced collarette over a white top, a white tunic or mandarin court shirt with ladies collar. 
Female Callees are also permitted to wear a white winged-collar shirt with starched bands, this could be a tunic court shirt with attachable wing collar or a regular plain white wing-collared shirt; no pleats or black buttons. 
Shoes: Once again, dark coloured shoes are the standard for female Callees. As you'll be standing for the duration of the ceremony, we recommend opting for a comfortable, low heel for your footwear. 
Our women's court dress set, including gown, wig and bands, is a great option when planning your court dress for your Call ceremony. 
For both male and female Callees, hair should be neat and tidy with long hair tied up and back off your face and shoulders. 
Top tip:
The dress code for guests varies between Inns. However, the general standard is 'lounge suits'. Guests should dress reasonably formally, think how you'd dress for a university graduation; i.e. suit, shirt and tie for men and a dress or a smart top with trousers or a skirt. Guests aren't required to wear dark colours as the Callees are, all colours are fine.  
Your Call ceremony is a great achievement and should be an enjoyable day for all involved. By making sure you're prepared ahead of the ceremony and follow the dress code on the day, you'll be free to enjoy your day and revel in the celebrations.
Get prepared ahead of time by purchasing your Tailor De Jure full Barrister's set today.