Did you know that despite the fact that 36.4 million people graduate every year[1], there's been little change to how the ceremonies operate. We here at Graduation Attire had heard of the struggles such as graduates feeling they had spent too long in queues so we devised a system that was more worthy of celebrating their achievement.
Introducing GradTag. A revolutionary experience for graduates that utilises RFID technology to streamline the on-the-day experience and provide new benefits.
So how does it all work? We've broken it down into six simple steps.
Step 1 – Register
Start the day as you mean to go on, as our team has it organised so your family will have barely noticed you've gone as you get yourself looking the part. Using a collection code you'll have received ahead of the ceremony our team will gather your attire whilst you confirm and register your details on one of tablet screens.
No time wasted searching for your order or trying to find a gown that fits, just flash a code and confirm who you are and it's onto the next step!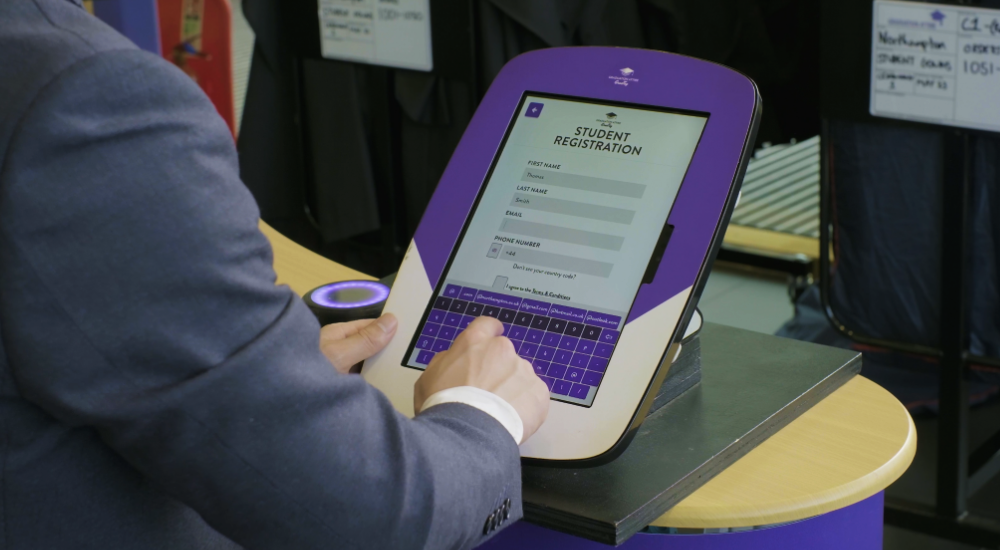 Step 2 – Assign
This is where the magic happens. Inside every gown is a RFID chip and once that's scanned that is now assigned to you, it's as simple as that!
Your graduation journey has only just begun though as with your attire in hand, our dressing team will then be able to help you put it all on and complete the graduate look with the iconic mortarboard hat. 
From there it's either off to the studios for your professional photos or on to the ceremony hall for that big moment.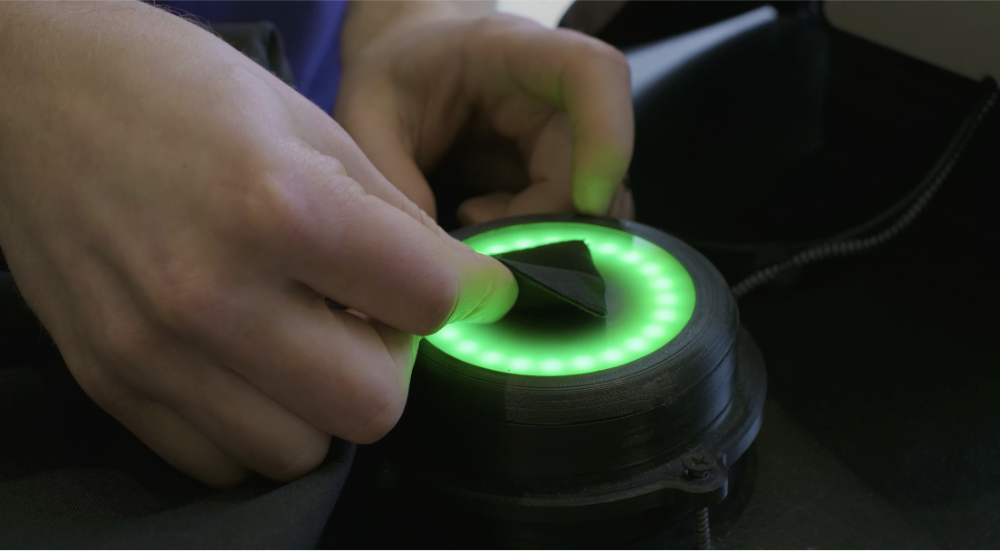 Step 3 – Smile!
Remember how that gown has been assigned to you? Well that allows us to do something very clever with your onstage photos.
We know how important it is to share that onstage moment, so with GradTag you can access those photos easily and sometimes before you have even sat back down!
This is because we scan the gown as you go towards the stage adding your photos to your personal gallery to sneakily look at whilst applauding your fellow graduates.
So make sure you smile and look at the photographer to make sure we get your good side.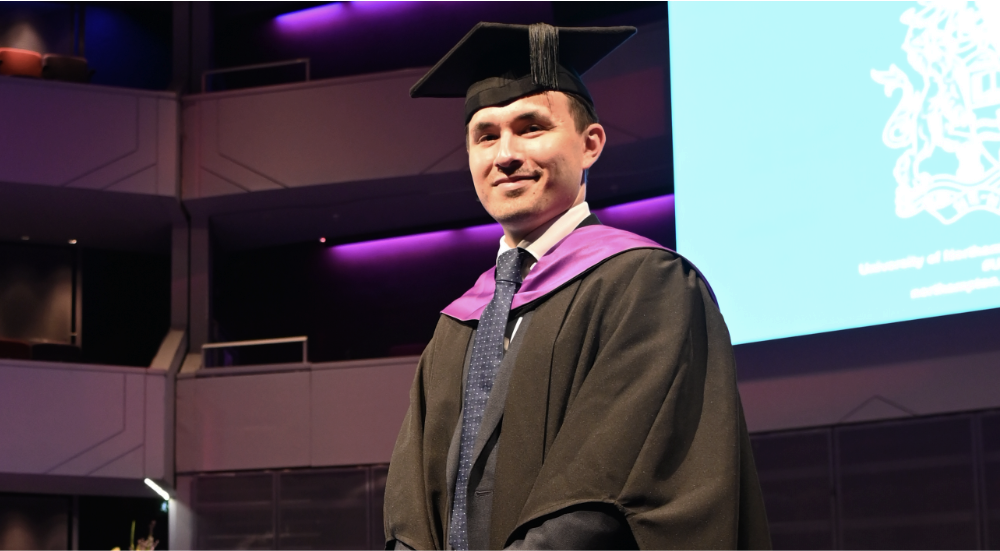 Step 4 – Choose
With your gallery now filled with your smiling face, you can either select just a digital download or head to one of the print kiosks to take a copy of your special moment home the same day.
One of the Graduation Attire Team will scan your gown (notice a pattern?) to bring up your personal gallery and you can take a look at which photo best captures your moment. 
Remember to always check the background to make sure no one is scratching their nose!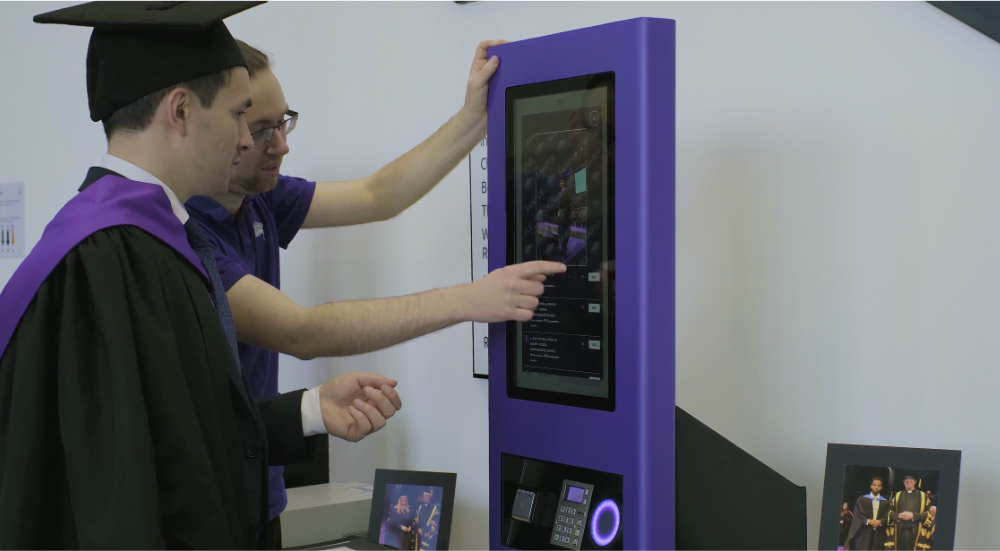 Step 5 – Print
With your photo selected, it will then be printed in less than a minute and placed in a mount by a member of our team.
It will make a nice surprise for the family whilst they get your celebratory drinks.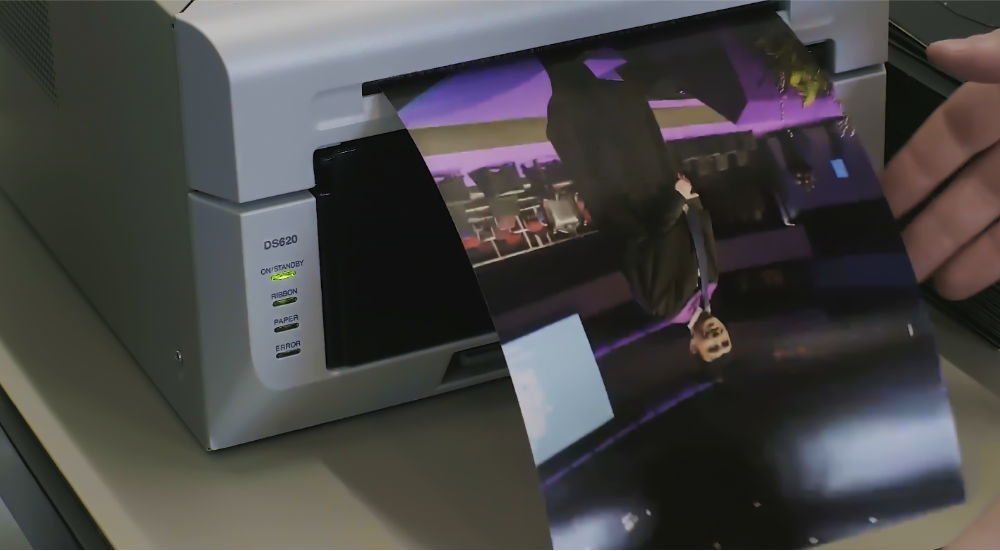 Step 6 – Returns
Once you are ready to finish your graduation day, you can head to our returns team.
Here, a member of Graduation Attire staff will scan your GradTag for the final time to confirm your gown has been returned successfully.
After handing back your gown, cap and hood, you are then ready to return to enjoy the rest of the day's celebrations.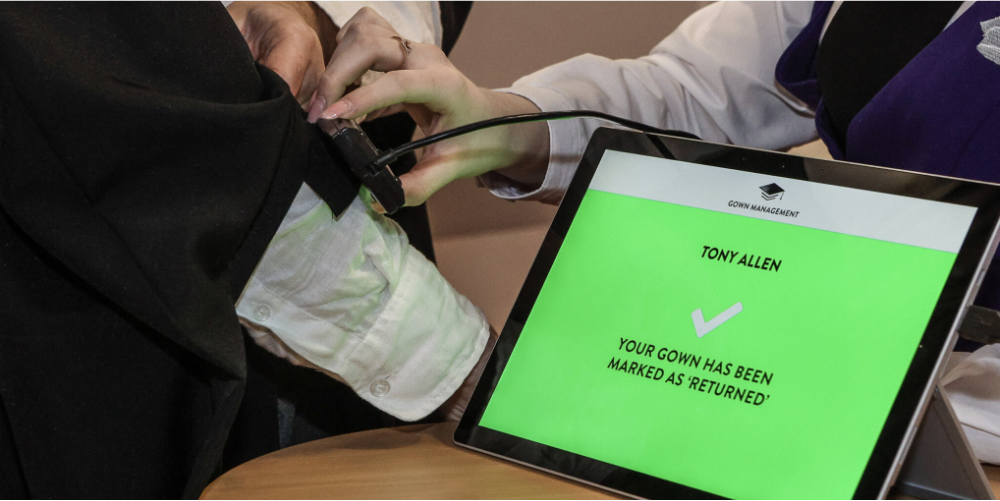 –
These six simple steps are what make our GradTag system such a unique experience for graduates and has started to revolutionise ceremonies across the UK.
Not sure what to wear under the gown or where to put your phone? Check out our Graduation Survival Guide and whilst you're there maybe drop some hints about a graduation gift.