Easter is a holiday and festival that celebrates Jesus's resurrection from the dead, and Easter choir songs are central to the joy and celebrations of Easter Sunday.
It's at times like these, that we can come together and connect with each other through the power of music. Music, of all genres and styles, is an expression of pure happiness and exaltation and we would like to share with you our Top 5 Easter Choir Songs that you could add to your own choir repertoire.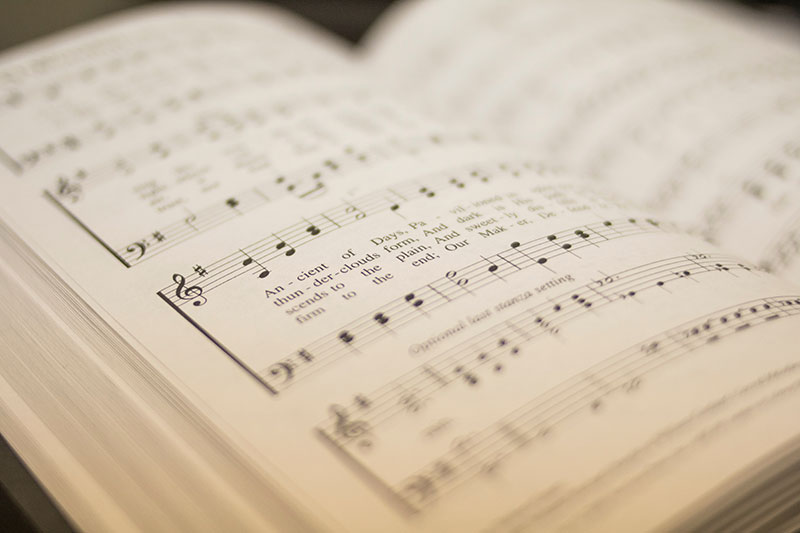 Choir Song: This Joyful Easter Tide
Arr. by Charles Wood
Lyricist: George R Woodford
Origin: David Psalmen, Amsterdam 1685. Dutch melody from anonymous composer
This Joyful Easter Tide is an uplifting Dutch melody from a 17th century Psalmbook 'David Pasalmen' which translates as 'The Psalms of David'. Like many easter choir songs, this choral piece celebrates the resurrection of Jesus Christ and has a triumphant and festive feel.
"This joyful Easter-tide,
Away with care and sorrow!
My Love, the Crucified,
Hath sprung to life this morrow."
See a talented rendition King's College Cambridge:
Choir Song: Crown Him with Many Crowns
Composed by. Sir George Job Elvey 'Diademata'
Lyricist: Matthew Bridges and Godfrey Thring
Origin: 1851 Hymn
Another beautiful hymn full of celebration, spirit and love for Jesus' return at Easter time. This piece is well loved by churches across the western world and is a must-have song to include in your choir easter repertoire.
"Crown him with many crowns,
The Lamb upon his throne;
Hark! how the heavenly anthem drowns
All music but its own:
Awake, my soul, and sing
Of him who died for thee,
And hail him as thy matchless king
Through all eternity."
Watch this rendition at the Royal Albert Hall where all the audience joins in with choir books:
Choir Song: Easter Oratorio, BWV 249
Composed by Bach
Origins: 1725, written in Leipzig
Bach honours the Easter holiday with a piece that loosely narrates the resurrection story of Jesus Christ. The beginning perfectly depicts Easter Morning with the bright trumpets and triumphant first chorus. When originally written in 1725, Bach had little choral parts, however, the revised version increased the chorus's role, read on to listen.
"Come, hurry and run, you speedy feet,
reach the cavern which conceals Jesus!
Laughter and merriment
accompanies our hearts,
since our Savior is risen again."
Watch a stunning live performance recorded at the BBC Proms 2013 with the Monteverdi Choir:
Choir Song: Haec Dies
Composed by William Byrd
Origins: Psalm 117:24, Easter Text
This piece of easter music from William Byrd's Cantiones Sacrae II (1591) is a six-voice setting of Psalm 117:24. In the composition style of a motet, this joyful and quick work perfectly captures the exultant resurrection of Jesus Christ
Haec dies quam fecit Dominus:
exultemus et laetemur in ea,
Alleluia.
Translation:
This is the day the Lord has made:
let us rejoice and be glad in it,
Alleluia.
Listen to Stile Antico singing Byrd's 'Haec Dies' live, at the Dartington International Summer School and Festival, 2017:
Choir Song: "Stabat Mater"
Composed by Szymanowski
Words: Jozef Janowski's Polish translation of 'Stabat Mater'
Origins: Stabat Mater is a C13th Marian hymn
As well as joy and celebration, Easter season can also reflect the sorrow felt before Christ was resurrected. Szymanowski composed 'Sabat Matar' in 1926 and uses a 13th-century Christian hymn to Mary which depicts her suffering as a mother during Jesus' crucifixion.
Listen to a beautiful recording from the Polish State Philharmonic Chorus and Orchestra (Katowice):
Choirs are a fundamental part of celebrating the Easter Holiday because music has the power to convey the emotions and importance of this Christian festival. We believe choirs should feel powerful and united when they sing so take a look at our wide selection of choir robes and keep up the good practice for those spectacular Easter performances.