A graduation ceremony is a very special moment for any young person. And during any special moment, especially those where many photographs are taken, it's always good to look your best. And while graduates have free reign over their main attire for the day, a cap and gown are symbolic of graduating and representing your field of study.
Although gowns can be simple enough for people to size up and size down if they buy too big or small, caps can be a bit trickier. So, to get it right, you should know how to measure your head for the graduation cap.
Below, we'll offer some helpful info about graduation caps and how to pick the best size to suit you. After all, a cap that won't fit on your head is less than ideal!
What is a Graduation Cap?
For many graduates, a traditional cap and gown are somewhat of a novel, eccentric outfit you wear for graduation, but the attire is a tradition with a long history. Essentially, it represents the history of graduating from higher education and wearing a cap during the ceremony is a rite of passage.
Of course, graduation caps have evolved a lot over the years, but what about today's caps? The two most commonly used cap styles for modern graduations are the following.
Mortarboard Caps
The mortarboard cap is arguably the most recognisable graduation day symbol. The square academic cap sits comfortably on your head, fitted to the wearer's head circumference, and features a tassel that hangs from the top of the hat. Our two options for mortarboard caps are made of felt and polyester. 
According to tradition, this type of graduation ceremony cap is worn by Bachelors and Masters graduates, but it's not uncommon for students of all ages to wear them at graduation.
We'll cover how to measure your head for a graduation cap below, but we also have elasticated mortarboard caps available for a simpler solution. The only thing to note is that our elasticated hats are 100% polyester with no felt option.
Tudor Bonnet
Another style is the Tudor bonnet graduation cap. A soft, round cap with a tassel attached to a cord surrounding the hat's circumference. This style of cap was traditionally worn in Tudor times, hence the name, but now is worn by those graduating at a Doctorate level. Ours are made from the highest quality velvet and have a durable and comfortable design. As your PhD Doctoral Gown will be colourful to celebrate your accolade, our bonnets will match your gown colour with a range of coloured honour cords.
How to Measure Your Head for a Graduation Cap
While this may be obvious to those who have previously measured their head for other hats, it may be a new experience for others. So, here's how to measure your head for a graduation cap. The first thing you'll need is a tape measure, not a DIY metallic one, as that'll prove to be a nightmare.
This is a lot easier if you have someone to do it for you, but it's simple enough to do on your own. Standing in front of the mirror, wrap the tape measure around the circumference of your head. About an inch (2.5cm) above your eyebrows. Also, don't wrap it too tight, as you'll want a comfortable fit.
Both mortarboard and the Tudor-style graduation caps share the same sizing system and come in sizes small, medium, large, and XL. Once you have measured your head and have double-checked, refer to the sizing below to choose your size.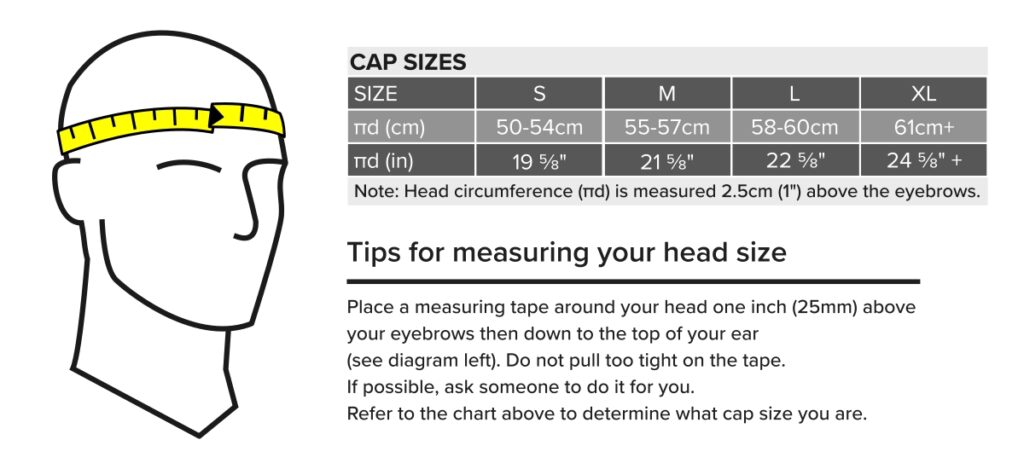 Small

: 50-54cm

Medium

: 55-57cm

Large

: 58-60cm

XL

: 61cm+
We hope this article and our sizing advice will help prepare you for the big day, but if you have any questions, please don't hesitate to get in touch with our team. We're here to ensure you look fantastic during the ceremony and are 100% comfortable and confident with your attire, including your graduation cap.