From presenting cases and fighting the good fight to upholding the principles of justice; a career in law is incredibly rewarding.
For some, studying law will be all they've ever planned on; making an undergraduate law degree the natural option. 
But, for some people, their call to the legal profession comes later, after they've already enrolled on, or completed, a degree in a different subject. 
However, not studying law at undergraduate level doesn't mean you can't carve a successful career as a lawyer. Conversion courses across the country have made law accessible to people from all degree disciplines. 
So, if you're considering a law conversion course, read on for our guide to all you need to know.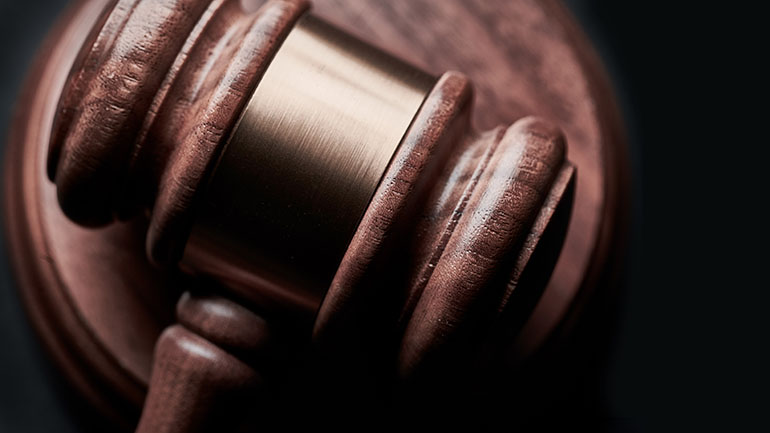 Who can convert to become a lawyer?
Anyone with an undergraduate, or Bachelor's, degree can apply to join the Graduate Diploma in Law (GDL) in England or Wales. 
You'll need a minimum of a 2:2 degree to successfully join a GDL course. However, the subject of your degree doesn't matter. 
So, if you're dreaming about life as a lawyer but are currently studying in a completely different field, don't worry!
Because the court systems are different in Scotland, the process of conversion is slightly different. If you want to know more about the process in Scotland, this article has lots of great information about becoming a solicitor in Scotland. 
In this post, we'll be talking specifically about the process of converting to become a lawyer in England and Wales. 
What is covered in a law conversion course?
The Graduate Diploma in Law provides non-law graduates with a solid understanding of all the fundamental aspects of legal theory. It's the foundation of your legal knowledge and the first step in your legal career. 
As such, you will be taught the core principles of law and legal practices in the English and Welsh courts.
You will cover 8 modules during your GDL studies, 7 of which are compulsory and one which is elective; either chosen by you or by the institution you study with. 
The compulsory modules covered are: 
Contract law

Criminal law

Equity and trusts

European Union (EU) law

Land law

Public law

Tort law 
Elective modules, chosen by either you or your institution are:
Directors' duties

Immigration law

Legal ethics

Patent law

How long does it take to convert to be a lawyer?
The GDL condenses all the content covered by an undergraduate degree in law, which takes three years to complete, into either one year full-time or two years part-time of study. 
You can choose whichever mode of study suits you best. But be aware that with either route, you will face an incredibly heavy workload. You are, after all, fitting three years of legal education into 12 months of study. 
You will have roughly 45 hours of study per week. This includes lectures, tutorials and self-study. 
How do you apply to a law conversion course?
The GDL is provided by a number of universities across England, all of which offer a top-quality legal education covering the above core modules of the GDL.
This comparison table is a great resource for anyone needing help to select an institution for their GDL study.
Non-law graduates looking to complete their GDL in one year of full-time study must apply for a place on the Diploma through the Central Applications Board (CAB). 
Each university will have its own deadlines for applications to their GDL courses. However, generally, the applications open in October for study in the following year. 
Applications through the CAB cost £20.00 and are completed via an online form on the CAB portal.
If you wish to complete your GDL through part-time study across two years, you will have to apply directly to your chosen institution. Non-law graduates wishing to study part-time should be aware that not all institutions offering the GDL allow for part-time study and should investigate thoroughly to find a part-time course. 
Will I be a qualified lawyer after a law conversion course?
The Graduate Diploma in Law is a fast-tracked law degree; your first step into a legal career. However, just as undergraduates in law aren't able to immediately go into practising law, completion of the GDL does not grant you the ability to practise law immediately.
Your next steps following completion of the GDL depend on which sort of law you want to go into. 
For those wishing to become solicitors, your next step after finishing the GDL is to undertake the Legal Practice Course (LPC). 
Or, if you want to become a barrister and argue cases in a courtroom, then you'll need to take the Bar Professional Training Course (BPTC). 
Read on for a breakdown of what each course entails. 
Legal Practice Course (LPC)
The legal practice course is another year-long, full-time course taken after the GDL, although it can be split over two-years part-time if allowed by the institution. 
Legal issues, topics and skills covered in the LPC include:
business law and practice

litigation, including civil and criminal

property law and practice.

advising and advocacy

practical legal research

solicitors' accounts

taxation

wills and administration of estates.
The cost of study for the LPC varies between institutions but is usually between £9500 to £12,500 per year. For more information on the LPC, read here. 
Bar Professional Training Course (BPTC)
The Bar Professional Training Course is required for anyone wishing to become a barrister. It's a year-long, full-time vocational course taken after the completion of your GDL, although six BPTC providers allow for part-time study across two years. 
There is an emphasis on learning through practical work during your BPTC. You'll generally spend 10-16 hours per week in class and have at least one day a week free to complete pro bono work, visit courts and attend networking events. 
Topics covered in the course include: 
Advocacy 

Civil and criminal litigation evidence and remedies

Resolution of disputes outside of court

Professional ethics
BPTCs costs vary from institution to institution, but applicants can expect to pay anywhere between £15,200 to £18,735 for a full-time course. More information about the BPTC can be found here. 
How much does a law conversion course cost?
The £20.00 you pay to the Central Applications Board is just the first cost in your journey to converting to becoming a lawyer. 
The specific fees vary between institutions. But, generally, you can expect to pay between £5,400 and £11,730 for a full-time course and £3155 to £5795 per year for part-time courses. 
To encourage people from all backgrounds to qualify as lawyers, some law firms offer scholarships to GDL applicants. These scholarships vary between different firms, with some offering to cover the costs of tuition fees, others providing a maintenance grant or both.
To find out more about which firms offer scholarships and to who, check out this guide. 
If you're planning on a career at the Bar and want to study further after your GDL for the BPTC to become a barrister you may be able to get a scholarship from the Inns of Court.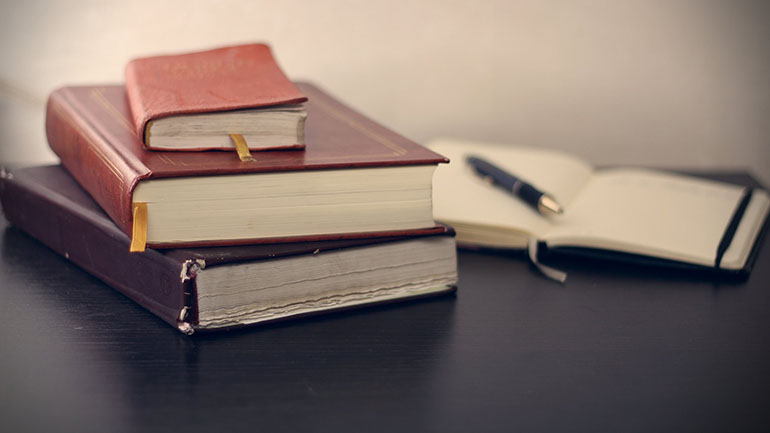 Will I be at a disadvantage over law graduates?
There's no reason that someone from a non-law degree should be subject to any sort of discrimination or disadvantage just because they studied a non-law undergraduate course. 
In fact, roughly 50% of solicitors come from non-law backgrounds. And, some law firms give preference to applicants from non-law backgrounds when hiring. 
When you study the GDL you are receiving the same education as a law undergraduate, just in a shorter time frame. Some may argue that, actually, because you're condensing your studies, the GDL route is harder than a traditional undergraduate law path. 
How does the new Solicitors Qualifying Exam (SQE) change the GDL?
In 2021, a new 'super-exam', the Solicitors Qualifying Exam (SQE) will be introduced to the legal qualification process. 
While currently, would-be solicitors must undertake an undergraduate law degree or GDL followed by the LPC, the new SQE would replace the LPC. 
These new measures have been designed to make the route to becoming a solicitor cheaper and more accessible to people from a range of backgrounds. 
The SQE is assessed in two stages, with stage one assessing a candidate's ability to apply legal knowledge, and stage two testing their legal skills; e.g. advocacy and legal drafting. 
This means that, if you want to become a solicitor, you'd no longer be required to undertake the GDL or LPC. 
However, candidates will need to get their legal knowledge from somewhere to successfully pass the two examination stages of the SQE. So, some people may decide to still undertake the GDL to gain their foundational knowledge of the law. 
While you won't necessarily have to take the GDL or study an undergraduate degree in law anymore, applicants are required to complete two years of qualifying work experience in up to four organisations. 
Read here for more information about the changes to the Solicitors Qualifying exam. 
Tailor De Jure is a supplier of legal wear for professionals worldwide helping you to look good while you fight for your clients.