All You Need For a Home Graduation
With the global COVID-19 impact still being felt, we know that graduation is only one of many important life milestones that have been affected. 
Students who have had their graduations cancelled are either unsure when their ceremonies are happening or are unable to attend their rescheduled dates. Whilst this is difficult, we at Graduation Attire have noticed a number of determined students hosting their own "Home Graduations" with their families.
This has been really positive as students can still have their official-looking graduation photographs by themselves along with their families. 
And we have the Home Graduation Package so they can achieve this.
Whether you're just after a mortarboard cap or the full graduation gown set and certificate experience you can make the graduation ceremony your own.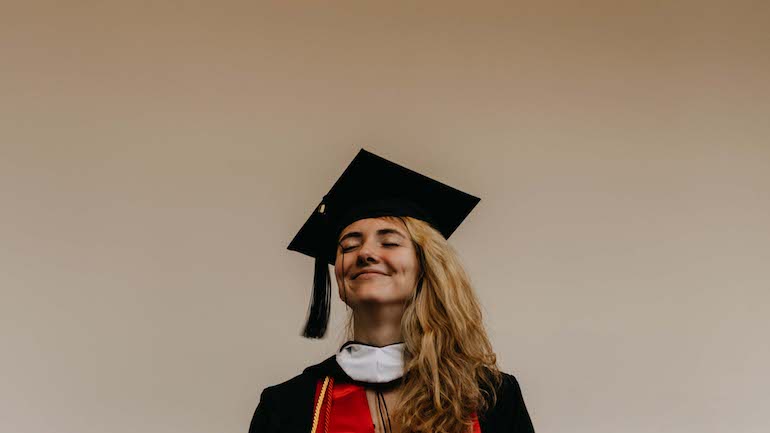 Get Everyone Involved with Virtual Graduations
Although we know people haven't stopped with just home ceremonies. Plenty of other students are showing their creative home graduations online.
Whether it's the flawless entrance or capturing the iconic handshake moment, students have been sharing their virtual graduations with their friends online. 
Our Home Graduation Packages will give you the authentic look.
We'd also love to see your online graduations! Tag us on the socials or use the hashtag #GACeremony
Take Pride Wearing our Eco-Friendly Gowns
We know we're not the only graduation gown supplier in town, but you can take in pride that any home ceremony using our gowns will also be a Green one! Our gowns are eco-friendly due to the material, EnviroThread, being made from recycled plastics.
The future requires us to make better choices for the environment and we know the impact manufacturing has. So even in these trying times, we refuse to compromise our values.
Make your home graduation an official Green Graduation and explorer our Home Graduation Packages today.