Pupillage is the last stage in your training to become a practicing barrister. Once you pass the Bar Professional Training Course (BPTC), you finally get the chance to work in the field as part of the pupillage system.
During your time in pupillage, after being 'called to the Bar', you'll get to build up relevant work experience by acting as an unregistered barrister.
Pupillage Fact: If your pupillage takes place within chambers you will be under the supervision of one or more qualified partners.
Normally, the required length of time for pupillage will be 12 months, but that can be extended or reduced, according to circumstances. During that time you will follow other qualified barristers and assist them in chambers and in court.
The Schedule of a Pupillage
A pupillage is normally split into two 6-month halves. For the first six months, you will mainly be dealing with paperwork, research, learning how to correctly draw up legal documents and observing how the other barristers work in conferences and cases in court.
During this time, you must also complete an Advocacy Training Course.
In the second six months, you will typically start to be given your own cases to present in court. One requirement within this second half is a Practical Management Course. Once this course is complete and you have your Practicing Certificate, you will then hopefully be offered tenancy within the firm.
Tip: Once you have joined the Inns of Court you'll have access to a wide range of financial help, which includes bursaries, scholarships and other funding types. Make sure to apply. What do you have to lose!
Alternative Routes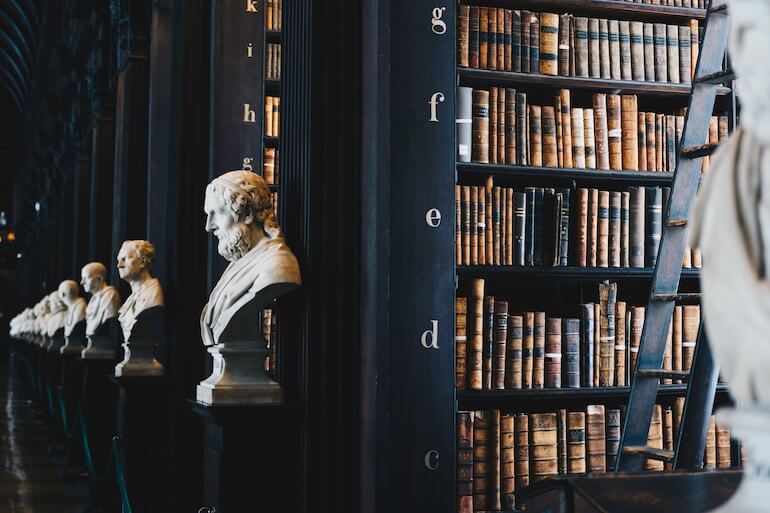 Traditionally, pupillage has always taken place within chambers, but there are now alternative routes which also count as completing your pupillage. Working for a solicitor is one way to achieve your pupillage, another is marshalling for a judge or working for international counsel within the European Union.
There are also various Bar approved organisations that offer pupillages. Unfortunately, there are more 'would be' barristers applying for these positions than there are places available. This means competition for placements is fierce, so don't be discouraged if you don't obtain a place on your first try.
Tip: don't let more than five years go by without obtaining a pupillage after completing your BPTC or your application will be dismissed. Only under extenuating circumstances can an extension be obtained by applying to the Bar Society Board.
The Pupillage Gateway
The Bar Council runs the Pupillage Fair every year as a central clearinghouse and recruitment event.
Their aim is to ensure equality and fairness for all potential barristers in terms of background, race and gender.
It is also an effort to take the pressure off the other barristers in the initial stages of assortment.
The Fair has become a highly popular event, with over 400 barristers attending, who represent a wide range of chambers and the Bar and other law organisations. There are also talks and presentations to attend.
Tip: well before you enter BPTC, pick up a copy of the Pupillage Handbook. It has a wealth of information for aspiring barristers. If it doesn't answer a query that you have directly, it will tell you where to find the answer.
Applications

First and foremost, you have to decide which branch of the law you wish to practice and whether or not there is a specialism within that area that you'd like to dedicate yourself and your practice to. Once you are sure of that, you can then investigate sets or organisations which deal with those areas. Make sure you understand each organisation's application schedule and know what you'll need to do at each stage of the process.
Many chambers recruit online and there are directories to find which chambers conduct online recruitment. However, others don't, so you may have to scour the legal trade journals to find the types of organisations you want.
The process through the pupillage gateway is online. The application templates are designed to let you target those that practise in your particular field of interest. An option called 'Search & Apply' allows you to apply to up to 12 different chambers or training organisations at once.
Mini-pupillages
Embarking on a mini-pupillages can be a good idea before you apply for a full-time pupillage. You will get to work with a barrister for three to five days at a time. This will give you an idea of whether or not you are suited to the profession or the particular area of law in which you want to practice.
Whether mini-pupillages are available depends on the chamber, some offer them and some don't.
Pupillage Interview

Once the all-important interview comes around you have to be prepared. Career changers may have an advantage over those that went straight from school to study law because of their previous interview experience, but the interview isn't just about completing courses and passing tests.
The interviews are more about if you have the right stuff to be successful in your chosen pupillage. All experiences and interests count, not just those directly related to practicing law; both legal and non-legal work experience is valid. It's important to state your strengths but also to admit your weaknesses.
When it comes down to it, honesty is the best policy; they want to know about you as a person, not a fictional 'perfect' version of you. You will have to convey self-confidence and, above all else, motivation.
Any incidents of advocacy or public speaking will be taken into consideration.
During your pupillage interviews, a panel will ask you questions as part of an oral examination. The interviewers will be grilling you to see if you are fit to be taken on as part of their pupillage.
Be prepared to think on your feet, some interviewers may throw an issue at you to debate to test your ability to respond quickly to unexpected situations; to impress the interviewers be sure to be clear and concise in your reasoning.
Points to Consider
There may be a second or even a third round of interviews.
The prime objective is to hold their attention. You won't be the only applicant and you want to stand out for the right reasons.
Be prepared to complete a short piece of written work, which you then may be tested on on the spot.
Some interview panels indulge in role-playing or off the cuff advocacy. So be prepared to brush off your acting skills.
Be sure to know something about the chamber that you are interviewing for, such as specific cases they have fought or important events in the chamber's history.
You need to be prepared with some general knowledge about the latest news or issue facing the legal profession ready to answer any topical questions they may ask.
Language skills are increasingly sought, so second languages are a plus for potential applicants to have.
Anything in your application can be used for and against you. Be ready to defend or explain any point; this is why it's not worth over-exaggerating or lying on your application.
Remember that pupillage positions are highly sought after, so you need to start thinking about and investigating them well in advance.
They are more a test of your character than your legal knowledge. Above all, you need to be both persuasive and flexible to prove to your interviewers that you're equipped to fight for fairness.
For all your legal wear needs visit our store.