According to a recent stat, there are around an estimated 36.4 million graduates and that number has been increasing year on year[1] . Each student should be having a ceremony that is worthy of their achievement but before Graduation Attire was started, too many students felt they spent more time in queues than they did celebrating with their families.
It was this pain point that led to the idea of a technological solution we call GradTag.
GradTag modifies the conventional graduation ceremony procedure to make it more convenient for both graduates and organisers. Read on the learn how.
Gown Collections
When it comes to graduation ceremonies, space can be limited so that there are only a handful of counters where hundreds of students come to collect their gowns and can lead to long queues can occur when not properly managed. So in order to save the students some time, we brought in the GradTag system.
Before the students attend the graduation ceremony, we issue them a collection code that tells the Collections team what the student needs in terms of their gown, hood and hat. Whilst our team pulls their attire from the racks, the student will be registering their details into a tablet. Reason being, that hidden inside every gown is a microchip that gets scanned in order to link the specific gown with the information that was provided by the student.
This system has greatly reduced the wait times of students all without compromising the dedicated service we give to every student.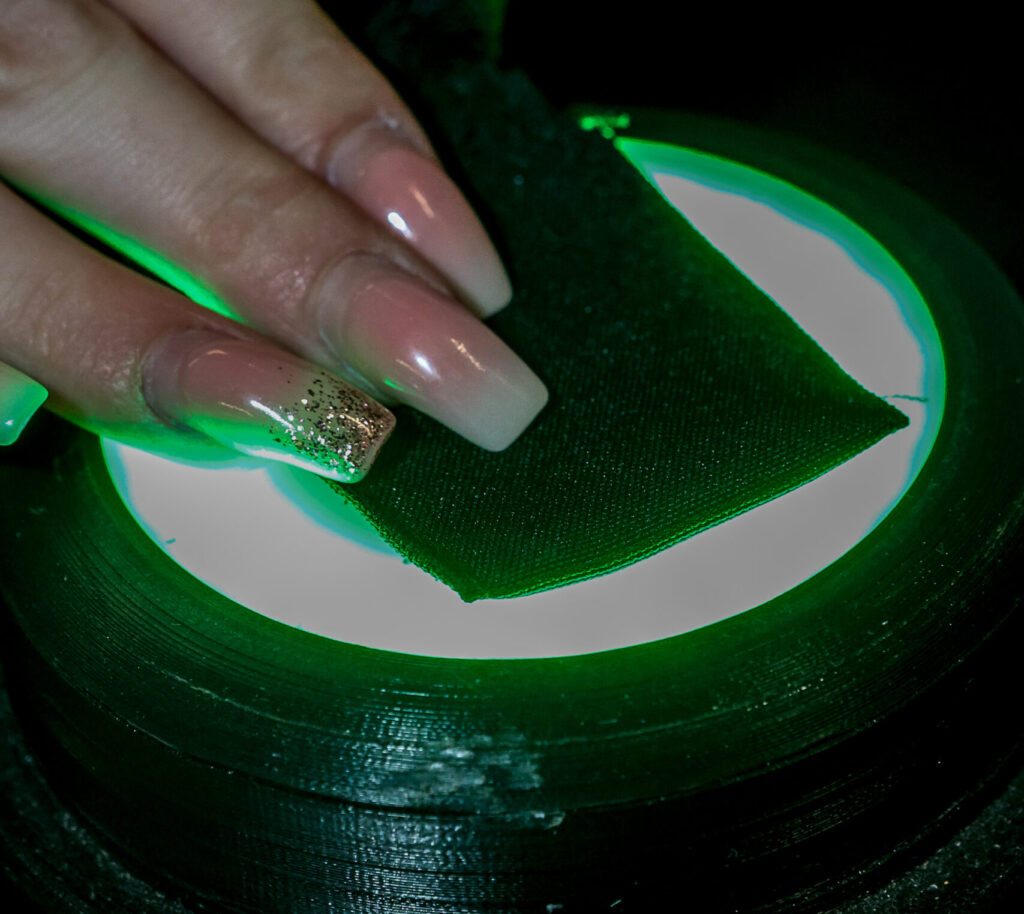 OnStage Photography
Another issue we had observed, is that after the ceremony students would then swarm around a bulletin board trying to find a small polaroid of their onstage photo. We knew technology would provide a better solution for this,
As the GradTag chip in the gown has the details of the assigned student we an use the details they gave us at registration to send a unique link directly to their email
Instead of posting the images of all the graduates' onstage moments on a bulletin board, which would have resulted in students swarming around it to choose their pictures, we used the GradTag system to send a link their pictures directly to their email addresses – sometimes before they've even sat back down!
By clicking through to their own personal gallery they can either choose to download a digital copy or visit one of the kiosks we have on site, which uses the tag to bring their pictures open on the screen ready to be printed immediately.
By giving students the option to view the photos in their own time they can focus on celebrating with their friends comparing each other's photos.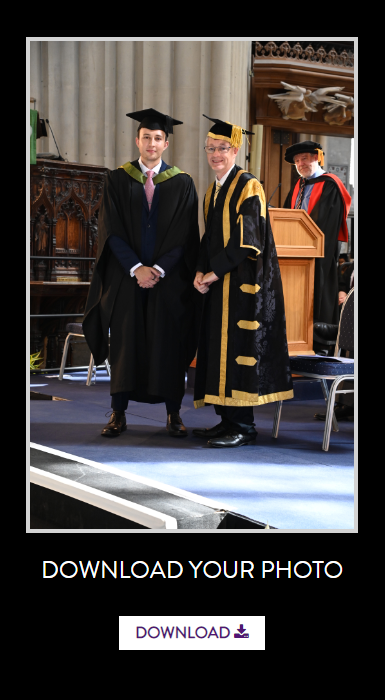 Gown Returns
At the end of the day, students just want return their attire and go back out to the evening celebrations – not waiting with everyone else getting frustrated. Again, this is where our GradTag system has revolutionised the experience.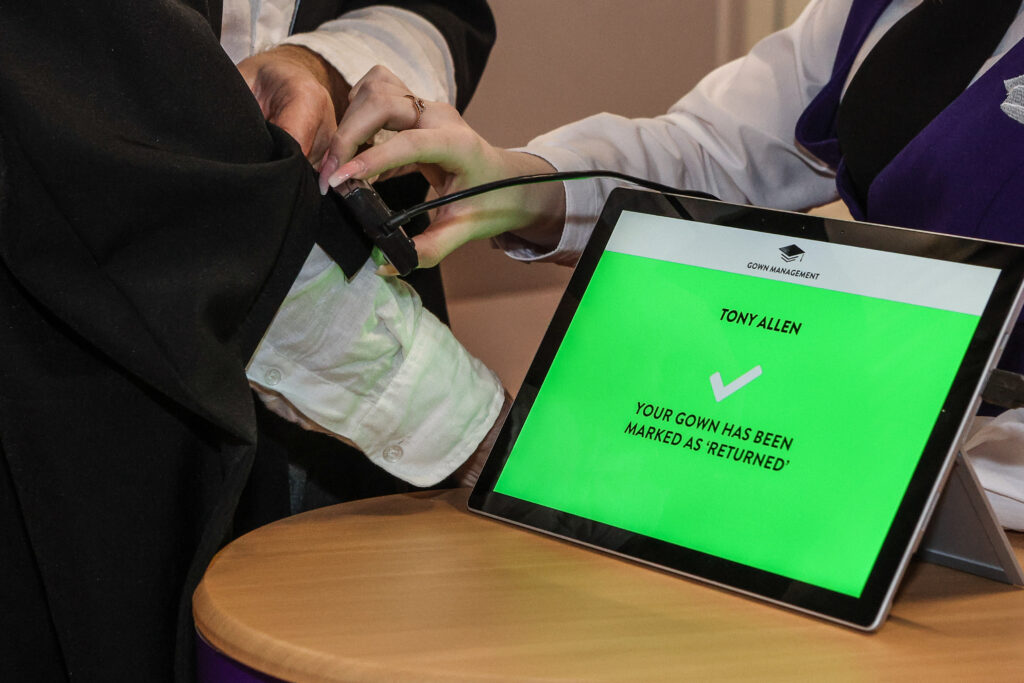 By being able to scan the gown, it hardly takes 20 seconds for a student to return everything. Once the student hands over their cap and gown, we scan the embedded microchip and display the student's information associated for confirmation they are free to return to their celebrations.
The GradTag system has been successfully used at University of Northampton, The University of Law and many others and we can bring it to yours to help improve the graduate experience and leave a lasting impression of your institution.
To know more about the GradTag system or to contact us about our graduation services, send us an email to info@evess.co