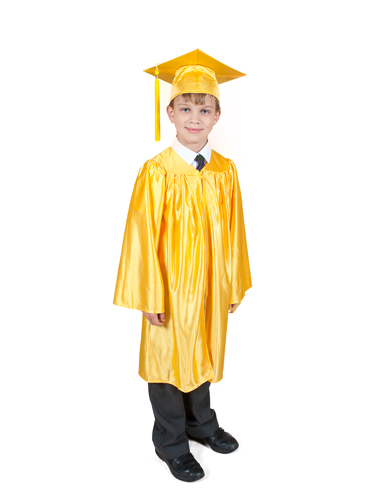 Leaving nursery and school marks a major turning point not only in education, but also in life for a child. The passage from pre-school to junior and through to secondary requires immense hard work and Graduation Attire recognises such an achievement is worth celebrating.
With their help, by hosting your own leavers' ceremony complete with graduation gowns and caps you will be able to not only mark an important day in the life of both student and nursery or school, but also celebrate an event that glistens with pride… achievement!

Graduation Attire will allow you to build your own bespoke graduation package, with a large and diverse selection of graduation gowns, caps, garments, gifts and accessories available at unbeatable prices. With both traditional British and American style garments there will be something for everyone.
To match the children's smart graduation wear, their traditional bachelor's and master's attire would be the perfect choice for teaching staff. Graduation Attire offer excellent discounts depending on the amount of garments purchased, so there are significant savings to be made.

Graduation Attire provide graduation gowns,caps, garments and accessories that are available in 12 distinctive and popular colours. Customers have the option to make their garments even more unique with a custom embroidery service.
Graduation ceremonies, especially in schools, are becoming more and more popular in the UK, and Graduation Attire acknowledges this fact. They also understand that all schools are issued with different budgets, and you may think your school will not have the financial backing for such an event.
Thankfully, you're most likely wrong. Based on the vast range of stock and the selection of materials used, Graduation Attire have the ability to provide all schools with a truly unforgettable day at a truly affordable price.

To view all the full range available from Graduation Attire and to receive a free ceremony planning kit, visit www.graduationattire.co.uk or telephone 01234 880956 to speak to a member of our very helpful and experienced team.