Mortarboard tossing has become a customary scene of modern graduations and this week has seen our mortarboards used to break a Guinness world record!
Over 290 students (representing more than 100 different nations and more than 30 London universities) simultaneously tossed their mortar boards in the air.
The record was one of many this year as part of the World Record London initiative.
Gordon Innes, CEO of London & Partners said: "The record was about bringing these talented students together to celebrate their achievements in London.' and it has to be said, we have been absolutely delighted to be involved in such a great event.
Graduation Attire supply a range of different mortarboards. For this World Record our American style caps were used due to their light-weight finish, softer corners and more economical price.
If you were one of the students involved we would love to hear about your experience! Please post a message below.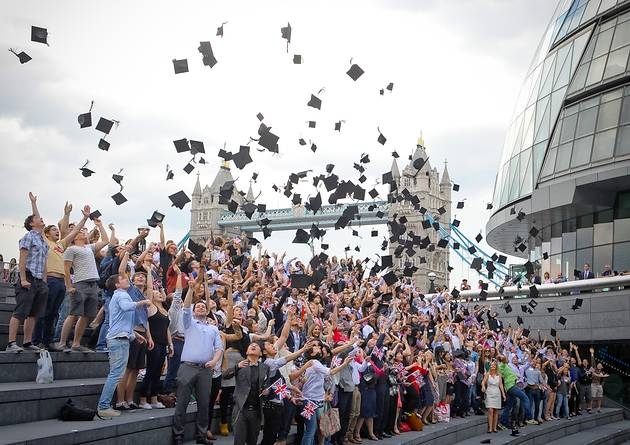 Picture: Dan Lewis