Graduation is an important moment and most definitely one to celebrate and remember. Thoughtful and fun graduation gifts tell a person that you are proud of their achievements and provide them with a little keepsake to make sure this great day lives long in the memory bank. 
Graduation presents are also a brilliant way to thank your parents and family for support during your education and give them something to proudly display at home.
Special occasions, especially those as special as graduation, require an appropriate present. However, deciding what to buy can be tricky. Fortunately for you, we thought we'd save you some time and hassle by compiling a list of graduation gift ideas.
Graduation Gift Ideas from Evess
Degree/Certificate Frame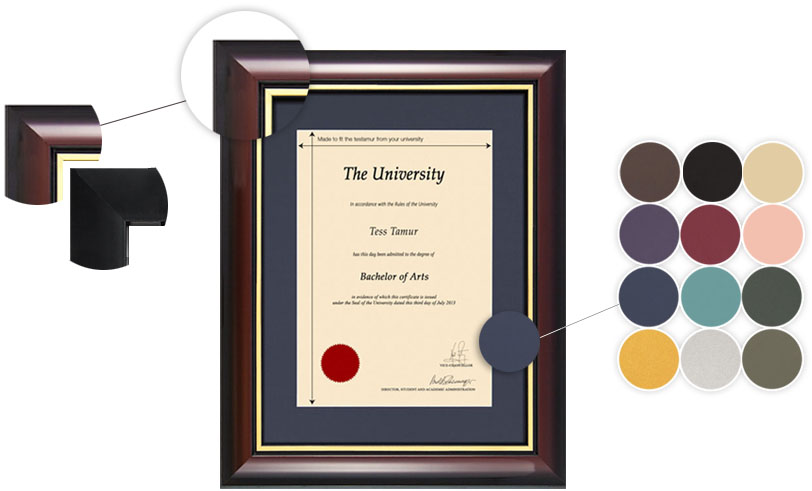 One of the classic graduation gift ideas, and with good reason. Degree/certificate frames are a subtle yet classy present you can give to a graduate or the loved ones of a graduate. A degree or any other qualification requires hard work and dedication, and it's something to be proud of. So why not show it off?
Our frames come in multiple styles and designs. Whether you want a frame for a certificate or a frame that fits a certificate and graduation photo, we've got you covered.
We also sell customisable certificate folders and embellished document certificate/document covers. These offer a bespoke and thoughtful way to display certificates while ensuring that they remain safe at all times. 
Graduation Attire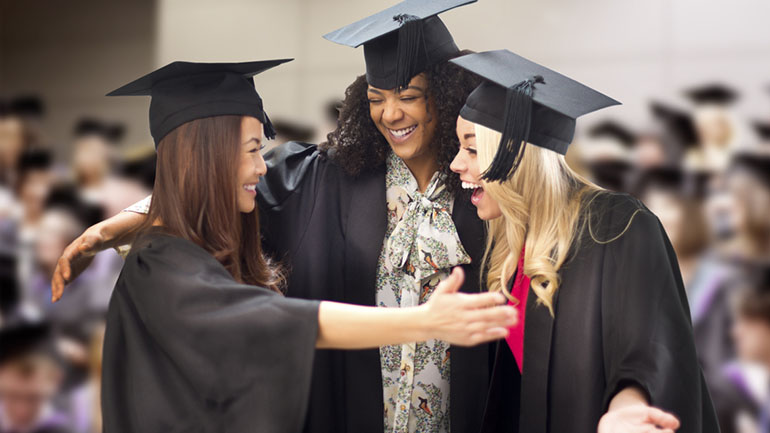 Unlike other celebrations or special occasions, graduations are iconic for their distinct attire. If you're stuck for graduation gift ideas, caps, gowns, and stoles are the perfect present and give a graduate one less thing to think about. At Evess, we offer a range of standard and personalised graduation attire and accessories. These help express pride and admiration while embodying the celebratory spirit of such a big occasion. 
It's worth noting that we sell graduations gowns and other attire and accessories to suit a wide range of occasions and age groups. So if you're looking for something that's not necessarily for university graduation, there's no need to worry. Evess offers products to suit everyone from nursery to university. 
Graduation Teddy Bear
Without a doubt, the most popular and also cutest of our graduation gift ideas — a graduation teddy bear. Our cute graduation teddy bear features a mortarboard cap and a scroll with a red ribbon. This is the perfect gift as it's not only cute but acts as a subtle reminder of a massive achievement. After all, qualifications and degrees can be life-changing — so it makes sense to share the journey with a little friend for life, right?
Customisable Certificate Tube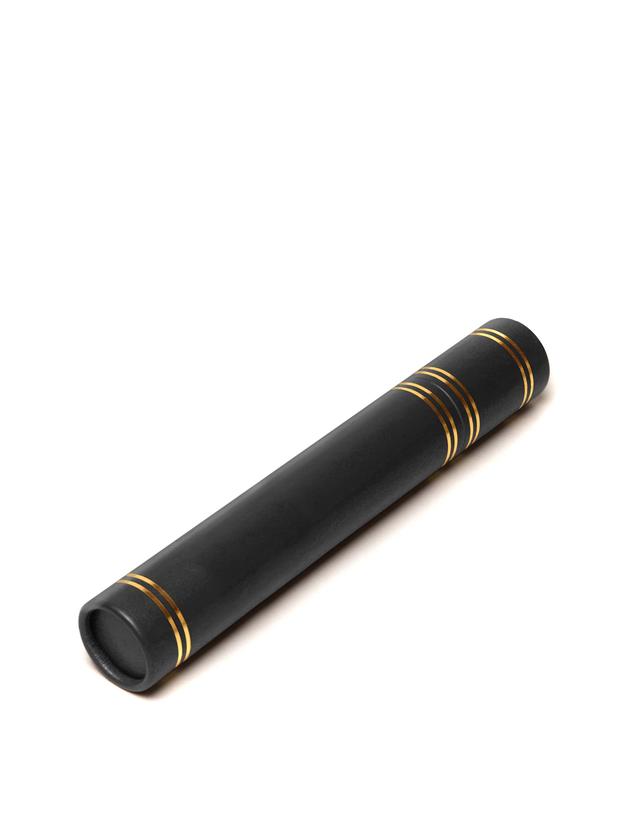 A degree certificate, or any other certificate, is something to be treasured. It's a fantastic achievement! So it's best to keep it safe and sound. Our customisable certificate tubes are a simple and secure solution that allows you to tuck away your certificate in a safe place, but it also looks impressive. The two-piece, deluxe leather finish really adds a touch of class.
Graduation Gift Ideas for Home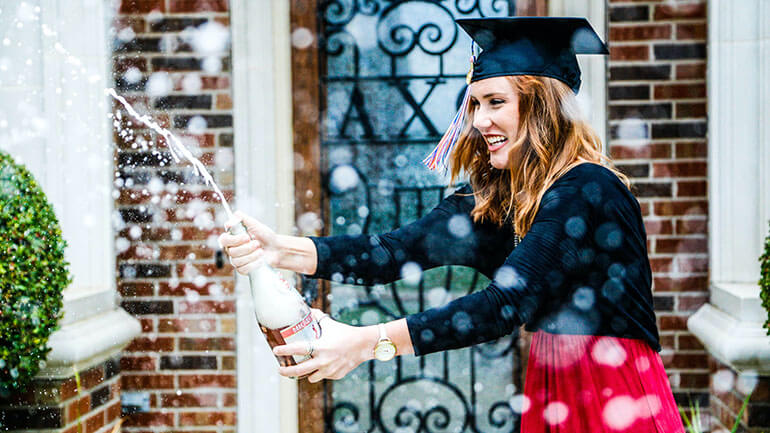 No, these aren't gift ideas for graduating from the school of hard knocks. Thanks to Covid-19 and the various lockdowns and precautions, many graduations have been cancelled and may well be in the future. But that's no reason not to celebrate appropriately. 
We offer a range of fantastic graduate from home packages designed to make your home graduation as memorable as possible and give your friends and family some fond memories despite the current obstacles and challenges. Just because the official graduation is cancelled, it doesn't mean the unofficial graduation can't be equally as enjoyable.
Also, if you or a loved one have completed a degree at the Open University, graduation presents are a brilliant way to acknowledge the experience and achievement. While there may not be a graduation ceremony for this type of academic achievement, it should never be overlooked, and it's something to be incredibly proud of.
Are you looking for graduation gift ideas or something to remember your own special day? Check out our full range of products on our online store, or if you have any questions, please don't hesitate to get in touch.