For anyone with an interest in following a career in the law, it's important to know all the various roles and responsibilities in the legal profession so you can find the one that perfectly fits your skills, aspirations and interests.
We've already explained the different roles in UK courtrooms, but, what do you know about the difference between a lawyer and a solicitor? 
Well, never fear, we're here to help explain. 
If you've ever watched a legal drama, you've probably witnessed a scene in an interview room where the lead suspect finally cracks and says to the interviewers; 'I'm going to need my lawyer'. 
You might have also seen, usually in American programmes, someone shouting 'you'll be hearing from my solicitor!' after a particularly heated argument.
But, is there a difference between these two types of legal professionals? And, what type of legal work do they perform? Let's investigate the difference between a lawyer and a solicitor.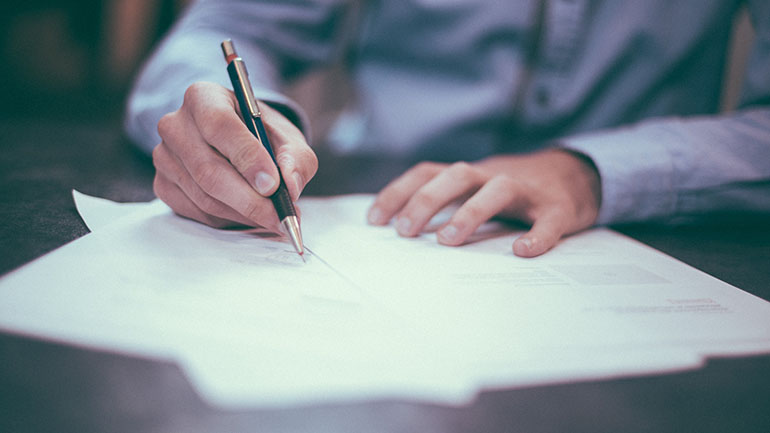 What is a lawyer?
The term lawyer is a catch-all title for anyone qualified to give legal advice. Barristers, legal executives and solicitors are all different types of lawyers. 
Anyone who has passed their law degree and the required legal practice course can call themselves a lawyer and offer legal advice. But, it's the specific type of courses you take after securing a legal degree that dictates what type of lawyer you become; for example, a solicitor or barrister. So, it's less about the difference between a lawyer and a solicitor, and more a question of what type of lawyer do you want to become. 
The law degree will give you a fundamental grounding in the principles of the law. While the legal practice course offers a working understanding of how legal defences apply in different cases specific to the type of qualifying practice course you take. 
However, you don't have to have a law degree to become a lawyer. These days there are alternative routes into a career as a legal professional. Our guide to law conversion courses can help if you are interested in a career in the law but haven't studied, or don't want to study, for a law degree. 
What is a solicitor?
A solicitor is a legal professional who is trained, and provides clients with advice, in one or more areas of the law. Solicitors can offer legal advice to individual clients, groups of people, private companies and public sector organisations. However, the term solicitor isn't very widely used in the UK; generally, solicitors will refer to themselves as lawyers.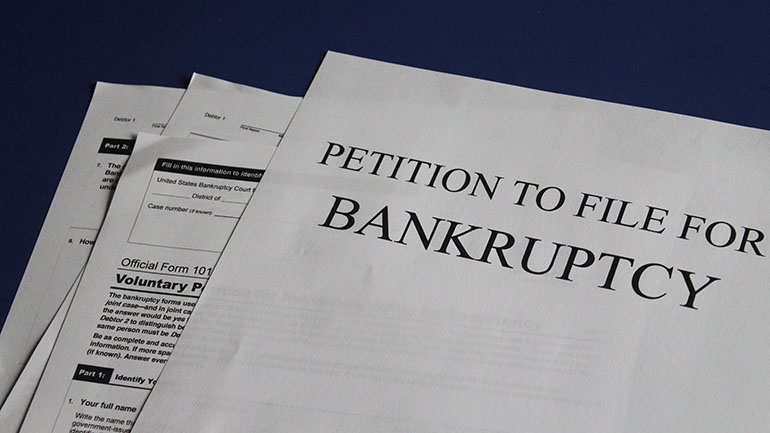 What sort of cases do solicitors work on?
Solicitors are lawyers who train in one or more specific areas of the law including; intellectual property, immigration, public law, human rights, corporate finance and tax, family law and many more. 
Generally, solicitors handle all legal proceedings that aren't criminal cases. Solicitors are usually contacted by clients to advise on any legal issues they may be facing, including contract drafting, sales and acquisitions of businesses or property and the protection of intellectual property. 
After being contacted by a client, or 'instructed', solicitors will handle all the required legal proceedings including providing advice on the available courses of action, drafting legal documents, contracting other parties and all the required paperwork. 
If required by the case, solicitors will also negotiate on behalf of their client to secure relevant deals to ensure all parties are compliant in the legal proceedings, calculate compensation and settle damages. 
The most common instances where people will instruct the help of a solicitor is when buying or selling property. In these cases, a client will contact a solicitor who specialises in property law. They'll be called on to draft a contract for the purchase or sale of the property and will handle the conveyancing of the property. 

Do solicitors go to court?
Solicitors can go to court to advocate for their clients if necessary for the case, such as to settle a divorce or represent their client in a family law case. 
However, if the case is particularly complex or involves criminal charges, the solicitor will usually enlist the help of a barrister or specialist in that particular area of the law. This is due to the structure of the UK legal system and because barristers are specifically trained in defence and prosecution as part of their education. 
How do you become a solicitor?
Until 2021, to become a solicitor you need to either study for an undergraduate law degree or pass the Graduate Diploma in Law (GDL), a conversion course that allows anyone educated to degree level in any subject to convert to become a lawyer. 
Once you have either of these qualifications, you will need to apply to study for the Legal Practice Course (LPC). This is a year-long, full-time course that covers legal issues and skills including; business law and practice, civil and criminal litigation, property law and practice and advising and advocacy. The LPC can also be split over two years as part-time study at some institutions. 
However, in 2021, a new qualification is being introduced to try and make becoming a lawyer more accessible and less costly. 
The Solicitors Qualifying Exam (SQE) is a 'super exam' that is planned to replace the LPC. Split into two stages, the SQE assesses a candidate's ability to apply legal knowledge and tests their legal skills in areas such as advocacy and legal drafting. 
This new qualification replaces the LPC and means, for people wishing to become solicitors, they'd no longer need to complete the GDL or LPC qualifications. However, candidates will need to educate themselves on the legal knowledge necessary to pass the SQE, so some sort of legal education may be required to gain a foundational understanding of the law. 
Additionally, applicants to the SQE are required to complete two years of qualifying work experience in up to four legal organisations. 
If you are interested in a career in the law, check out our other blog posts focussed on the legal profession. And, if you're already a practising legal professional, make sure you're always looking your best with Tailor De Jure's range of formal wear, legal gowns, legal wigs and legal accessories.