Graduation is one of the most important days in a student's life. This ceremony marks their transition from education to work and allows them to start a new chapter in their lives. Therefore, it is important that you are looking your best on graduation day. It is key to make a good, long-lasting impression and forge memories to look back on in pride. A big part of that will be making sure you get the wrinkles out of your graduation gown. Read on for our tips on how to accomplish that!
Steaming Your Graduation Gown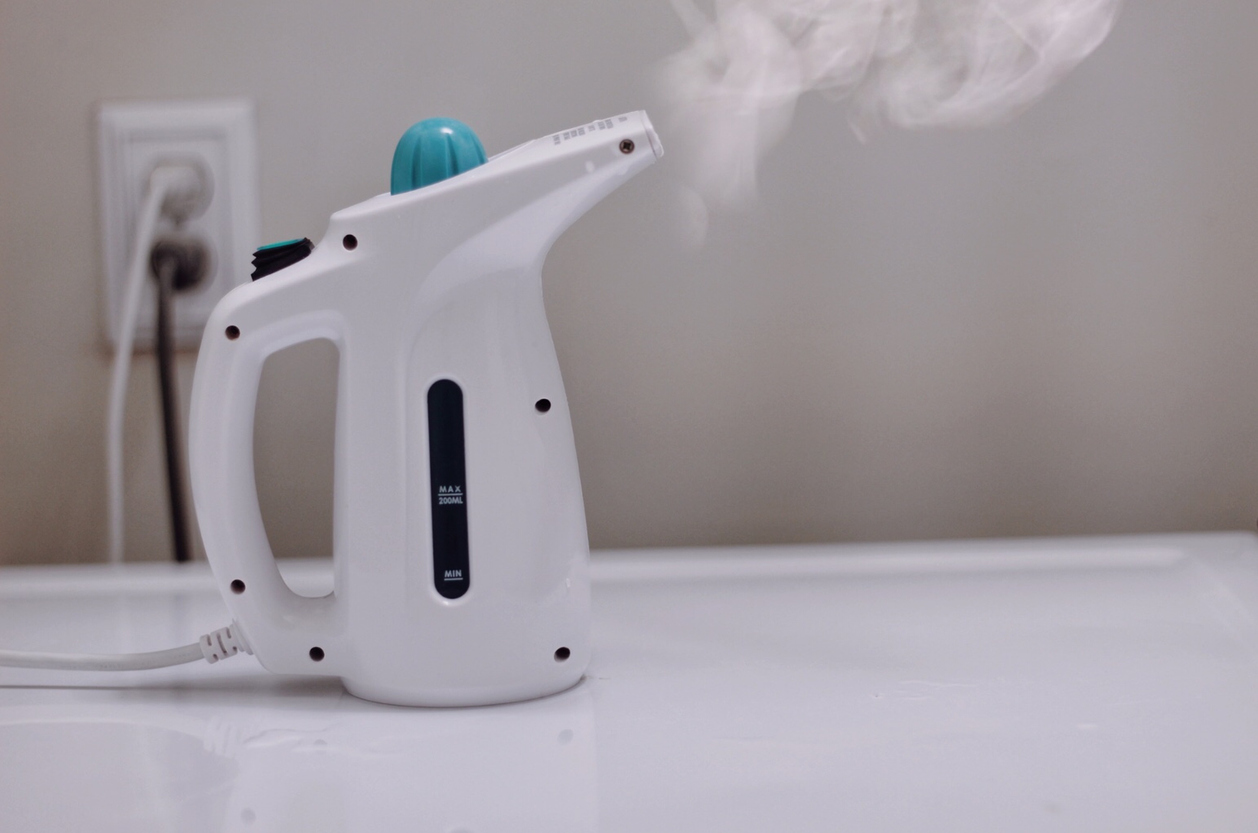 One way to get your graduation gown looking its best is to carry out a steaming process to smooth the wrinkles in the fabric.
Graduation gowns require a lot of care to maintain their appearance so don't fold it when you receive it, but rather put it on a hanger as soon as possible to lessen the number of wrinkles that can accumulate after unpackaging.
The best way to steam your wedding gown at home would be to use a hot shower, angling the showerhead away from the gown so it doesn't get wet. When the shower is hot enough, you can use the steam that has been generated to soften and open up the fabric, stretching out the creases till the material is smooth.
Make sure to keep the bathroom door shut so the steam can't escape, allowing your gown to get a full and proper treatment.
Ironing Your Graduation Gown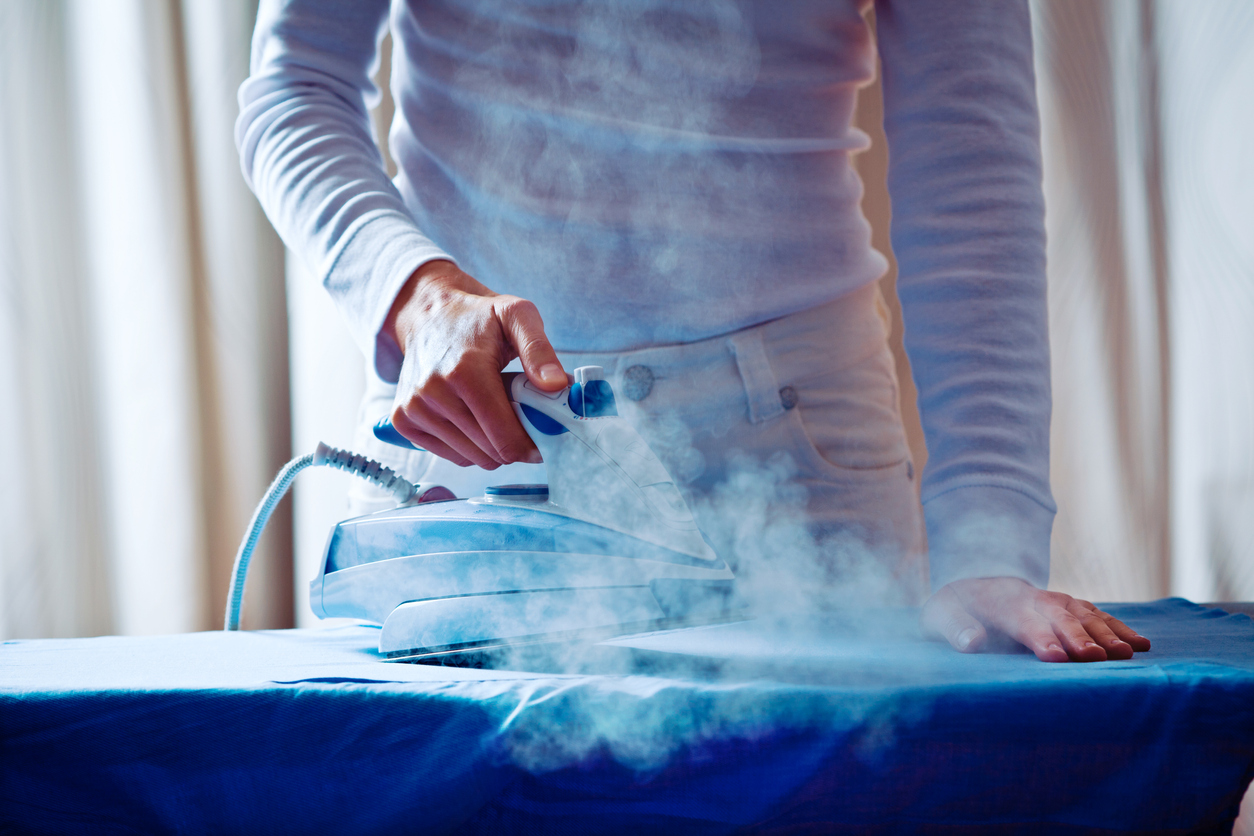 Ironing also generates steam that smooths out wrinkles. Just be sure that when you iron your gown, you are moving with the fabric and not against it as it is very easy to iron the creases in and leave unsightly lines in the material.
You also have to be careful as graduation gowns are commonly made of polyester. If the iron is too hot, the material can burn and melt. As an extra safeguard, you can either turn the gown inside out or put a towel or other cloth over the top to protect it.
Then simply iron it like you would any other raiment, keeping the iron moving and ironing horizontally and vertically as the material allows. Don't fold it when you're finished but hang it back up so the material can remain loose and fall naturally. The risk of folding after all is that you can fold creases back into the fabric.
Having Your Graduation Gown Professionally Cleaned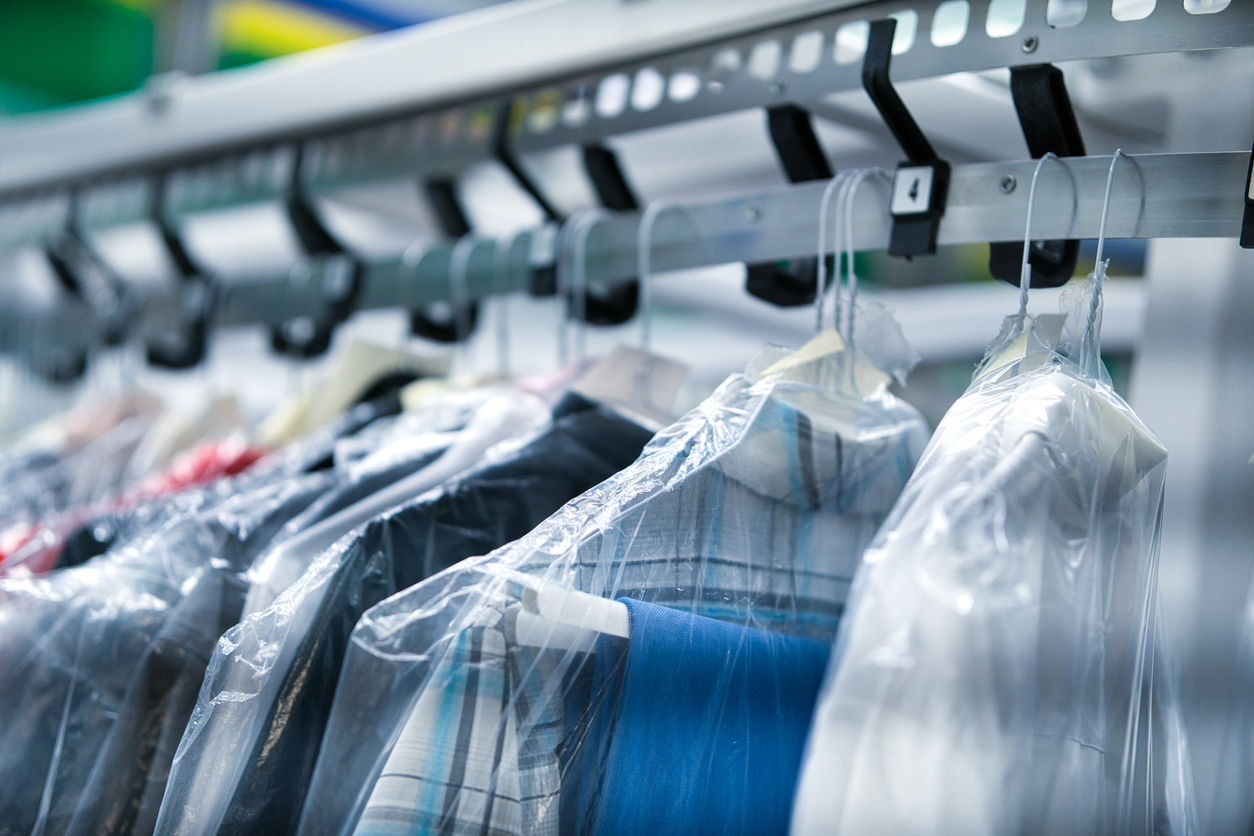 If you don't want to get your gown prepared yourself, there are professional cleaning options that can steam out the wrinkles for you, providing you with a high-class service that will get your gown graduation-ready in no time.
Dry cleaners are your best option as they will clean, dry and press your graduation gown to make sure it is both blemish and wrinkle-free. Very often though, a graduation gown won't need to be dry cleaned before the big day but it may be a good idea to send it off professionally after you are finished with it so that the rental is freshly pressed for the next lucky graduate.
A head's up – make sure you are only dry cleaning the materials of your graduation gown that need to be. This includes anything made of velvet, ribbon or silk. The polyester parts of your gown won't really require dry cleaning as it is safe to clean in warm water and the cap would be better off being cleaned by hand.
Homemade Remedies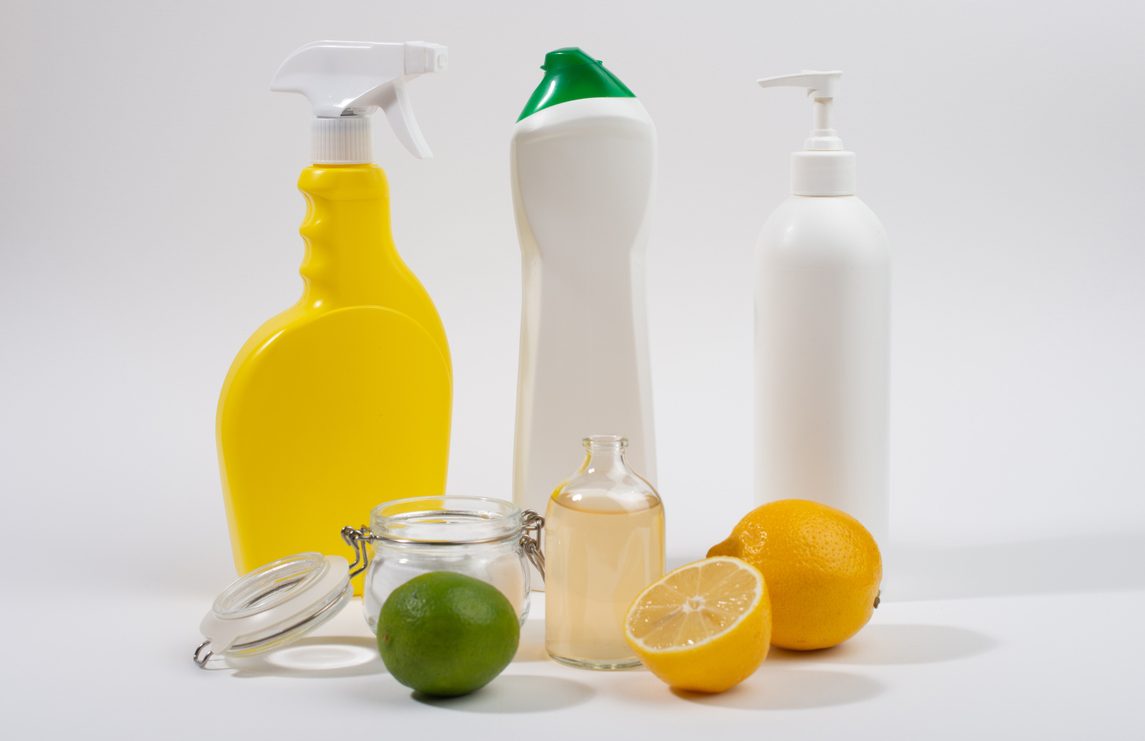 If you want, you don't have to use irons or steamers or showers to get the wrinkles out of a Graduation Gown.
Vinegar is one of the most useful items going when it comes to household cleaning solutions and it works just as well when it comes to getting wrinkles out of fabric. Combine the vinegar with water and conditioner in a spray bottle, shake and then apply to the fabric in an even coating, making sure to smooth out the fabric with your hand and pull at the material where necessary to encourage the creases out.
A cup of water, a couple of teaspoons of vinegar and about a tablespoon of conditioner should do the trick. If you want you can add essential oils as well that will help to give your gown a sweet, fragrant smell that could only serve to enhance your graduation experience.
Methods to Avoid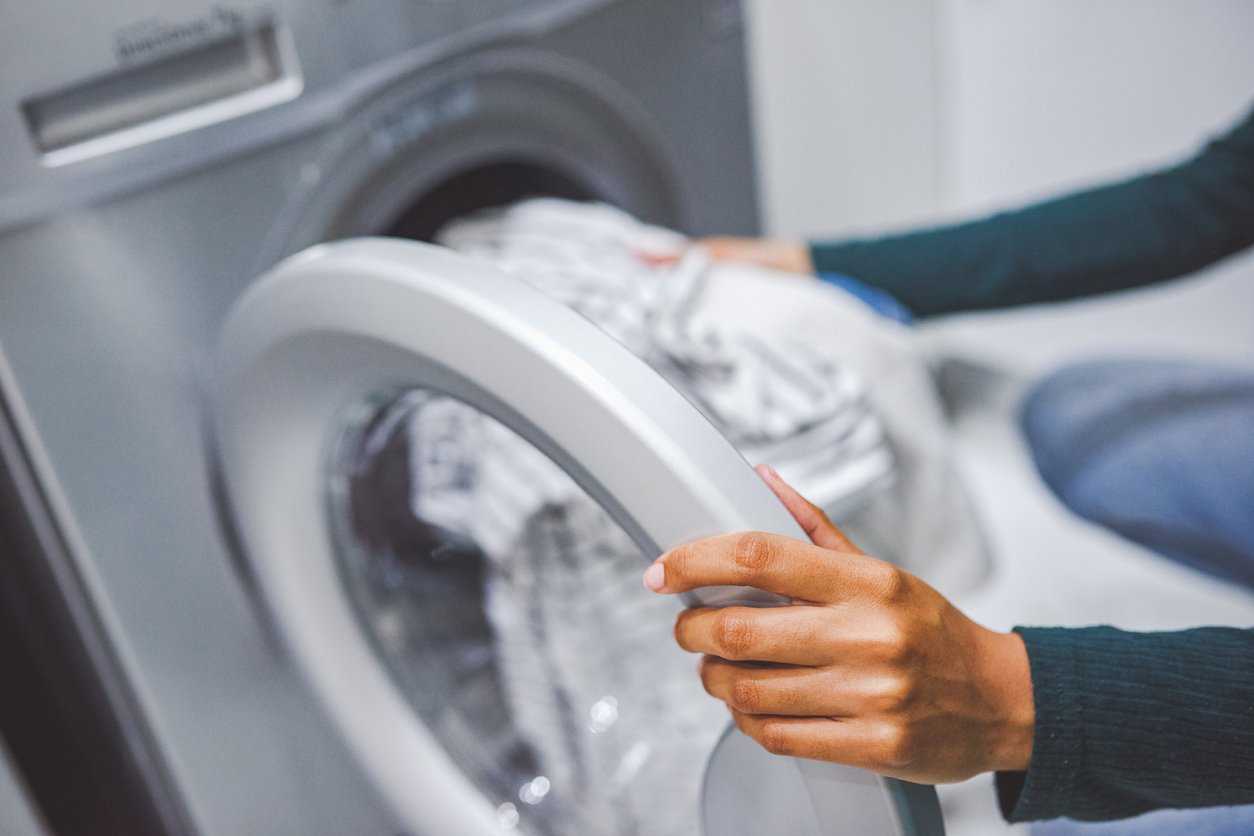 We've spoken about how to avoid dry cleaning certain materials in your graduation gown but there are other things you should keep in mind when getting ready for your big day.
It is not recommended to machine wash your graduation gown. Whether you wash at a cold or low temperature, the gown can still be damaged by the intensity of the wash. and you'll get much better results from steaming or even with a gentle hand cleaning than anything else.
Hot temperatures, like with the irons mentioned above, can also damage the fabric so don't put your graduation gown into a machine dryer either unless you want it to be burnt and melted.
You should also avoid water spots if possible. This can be a risk with the shower steaming procedure and with the water-vinegar solution so make sure you always check there are no residual marks on the gown during or after the process of eradicating the wrinkles.
Overall, it's fairly straightforward to get your graduation gown looking as presentable as possible for your ceremony.
The best thing about the solutions to getting the wrinkles out is that they're easy to do from the comfort of your own home unless you want the peace of mind that a professional service can offer you. So get to steaming your gown and enjoy your graduation in style!
Are you looking for more helpful advice, ideas and fun content relating to graduations? Check out our graduation blog section, where our team loves to offer insight and inspiration!
Check out our online store to browse our range of gowns, hoods, stoles, gifts and much more. If you have any questions or want more information about any of our products, don't hesitate to get in touch. Our team is always happy to help!