Bringing Sustainability After the Delivery
We are thrilled to announce our partnership with Continue, a cutting edge resale platform that is
dedicated to amplifying sustainability in the fashion industry. Our goal is to work with Continue
to reduce waste and promote sustainable practices, and in turn provide you with a wonderful
new experience.
Did you know 10,000 items of clothing are sent to landfill every five minutes? To tackle this
issue, we are empowering you to easily resell your Evess attire through the Continue app – thus
reducing the amount of waste that ends up in landfills.
This partnership not only helps show our commitment to sustainability practices, but it also provides you with an
opportunity to extend the life of your gowns, hoods & hats (and make some money!). It's a win-win situation
for everyone involved.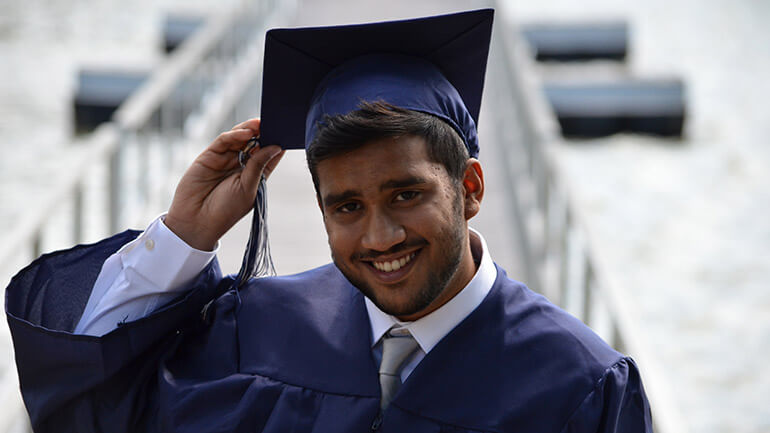 Getting Set Up
You can now automatically sync your Evess purchases to your very own Continue Digital
Wardrobe. Simply download the Continue app and watch the magic happen.
Now you have Evess verified clothes in your wardrobe that you can resell with the swipe of the
finger. No need to upload photos, descriptions, sizes, categories, colours. This app is ideal for
any of your Evess purchases that reach the end of their time with you, or for the ones you feel
you don't wear enough.
Here is a summary of the wonderful new experience we're providing all of our customers:
Frictionless selling
– Sync your Evess purchases straight to your wardrobe.
– See product histories and follow the product's lifecycle for more trust and transparency.
– Sell your items with the swipe of a finger.
– Store unlimited items in your Continue Wardrobe and sell whenever you want.
– Chat with other Continue buyers and sellers within the app.
Easy purchasing
– Browse pre-loved items as if you were buying new.
– Secure in-app payments and buyer protection.
– Order tracking throughout the product's lifecycle.
We believe that sustainability is everyone's responsibility, and we are committed to doing our
part (take a look here). Our partnership with Continue is just one of the many ways that we are working to reduce
our environmental impact.
Thank you for your continued support, and we look forward to working together towards a more
sustainable future.