There's no getting away from it, graduation celebrations are looking a little different in 2020 than anyone expected. With social distancing measures in place, many universities have postponed their physical celebrations until 2021. 
But, just because physical ceremonies aren't possible right now, doesn't mean you should miss out on celebrating your achievements this summer. An at-home virtual graduation can provide the perfect opportunity for a celebration with your friends, faculty and family.
At Evess, we've developed a platform for institutions to help their students celebrate their achievements during lockdown. Graduations.LIVE is an interactive platform for graduates to celebrate their achievements. 
With features such as GradClip, where students can record a customised video clip about their university experience and a Digital Hat Throw to take part in the graduation right of passage, Graduations.LIVE is a fantastic way to celebrate your graduation this year. 
But, if your institution hasn't signed up for Graduations.LIVE yet, or if you want to make the day of your virtual graduation celebration even more special, there are some great ways you can mark the occasion and create a day you'll remember for a lifetime!
So, read on to find out our top tips to create a home graduation celebration to remember.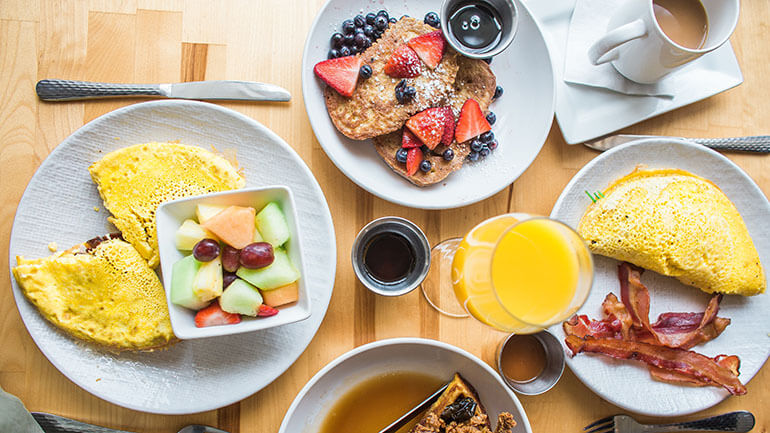 Start the day right
Start your home graduation day off in style with a celebratory breakfast. Whether you go for the full English, a continental spread or your favourite brunch option, making an effort on the morning of your graduation can help you get into the mindset of the graduation festivities. 
Even though you're having to celebrate at home until physical ceremonies are rearranged, your graduation day is still a special day and it's important to do things a little differently to mark the occasion. 
So, for an extra special treat to kick start your home graduation celebration, why not pop open a bottle of prosecco or champagne and mix with orange juice for a breakfast mimosa? 
Or, if you're not in the mood for fizz first thing in the morning, freshly squeezed juice or a smoothie can make a great accompaniment to your celebratory graduation breakfast meal.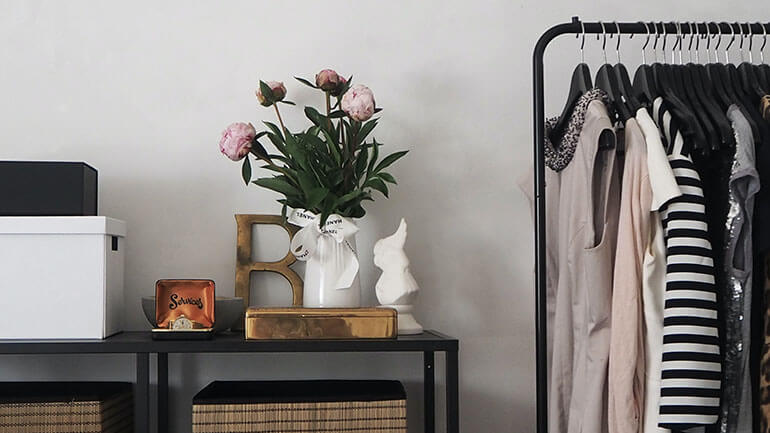 Dress the part
Once you've filled up on a hearty and fancier than usual breakfast, it's time to get ready for your graduation celebration day!
Over the last few months, the lockdown has led to lots of us embracing our jogging bottoms, stretchy leggings and baggy t-shirts and forgoing anything remotely formal. 
But, whether your university is hosting a virtual ceremony or not, it's still fun to get dressed up to mark the occasion on your graduation day. This isn't just an average day, it's a chance for you to reflect and celebrate all your achievements throughout your time at university. 
So, just as you would dress smartly under your graduation gown at a regular ceremony, why not pull together an outfit that feels a little smarter than your average lockdown attire. It'll help you to feel in the celebratory spirit!
You could even go all out with a home graduation package and don a graduation hat and gown for the day and get your family or housemates to take some lockdown themed graduation pictures! How about styling up your graduation cap and gown with your trusty fluffy slippers and Netflix playing in the background?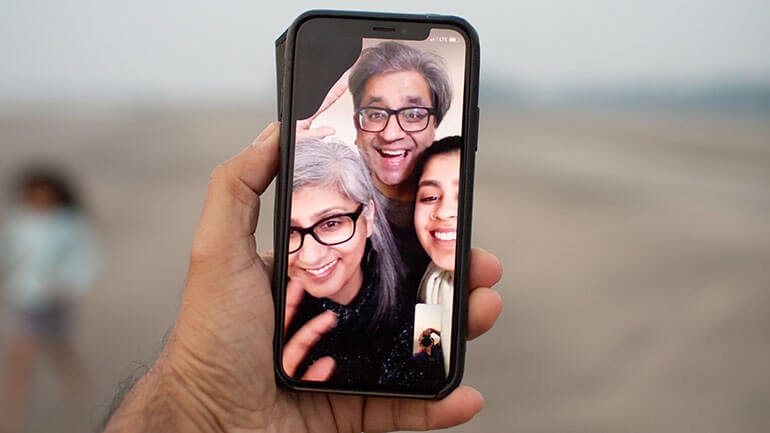 Get the whole family involved
Of course, one of the best things about graduation is sharing your achievements with your family. They've avidly followed your progression throughout your time at university, from homesick fresher to elated final year submitting your last assessments. 
Your family has been watching you grow and develop into the confident, capable graduate that you are now and so it's natural that they'd want to be a part of your graduation day celebrations. 
The wonderful thing about modern technology is that, even if you can't physically be with your family for your graduation celebration, you can still virtually celebrate together. 
If your university is hosting a Graduations.LIVE celebration, then your family can join in the celebrations within the platform. But, even if you're creating your own day of celebration without the Graduations.LIVE platform, your family can still be a huge part of your day.
Hosting a virtual get together via a group video call platform can be a great way to get the whole family together for a celebration. You could arrange a quiz themed around your time at university, test them all on their knowledge of your degree subject or simply have a big catch up where everyone can offer their congratulations!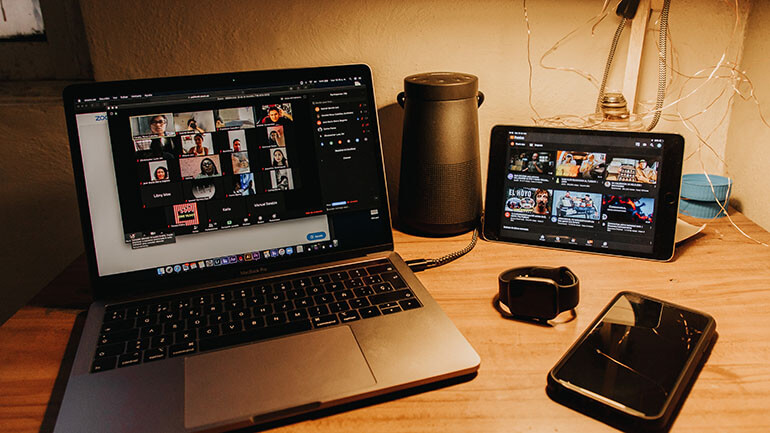 Check-in with your classmates
Of course, your time at university wouldn't have been half as enjoyable if it wasn't for the friends you picked up along the way. You and your classmates were there for each other at every step of the way throughout your degree. 
From the first group projects where you tentatively shared ideas over a coffee in the SU to the depths of deadline delirium as you helped each other cram in the library, you've built a relationship with your classmates that will last a lifetime.
So, why not check in with them during your home graduation celebration day? Drinks over a group video call might not be exactly how you were expecting to commemorate your graduation day with your classmates, but it can be a great stopgap until you can all get together in person to reminisce about your university experience. 
However you spend your graduation this year, remember that although it may be different from how you'd initially imagined, you've achieved something amazing. You deserve to celebrate your achievements and mark the occasion until you can have a physical ceremony next year. 
So, from everyone at Evess and Graduation Attire, we'd like to send a huge congratulations to you, the graduating class of 2020; well done!